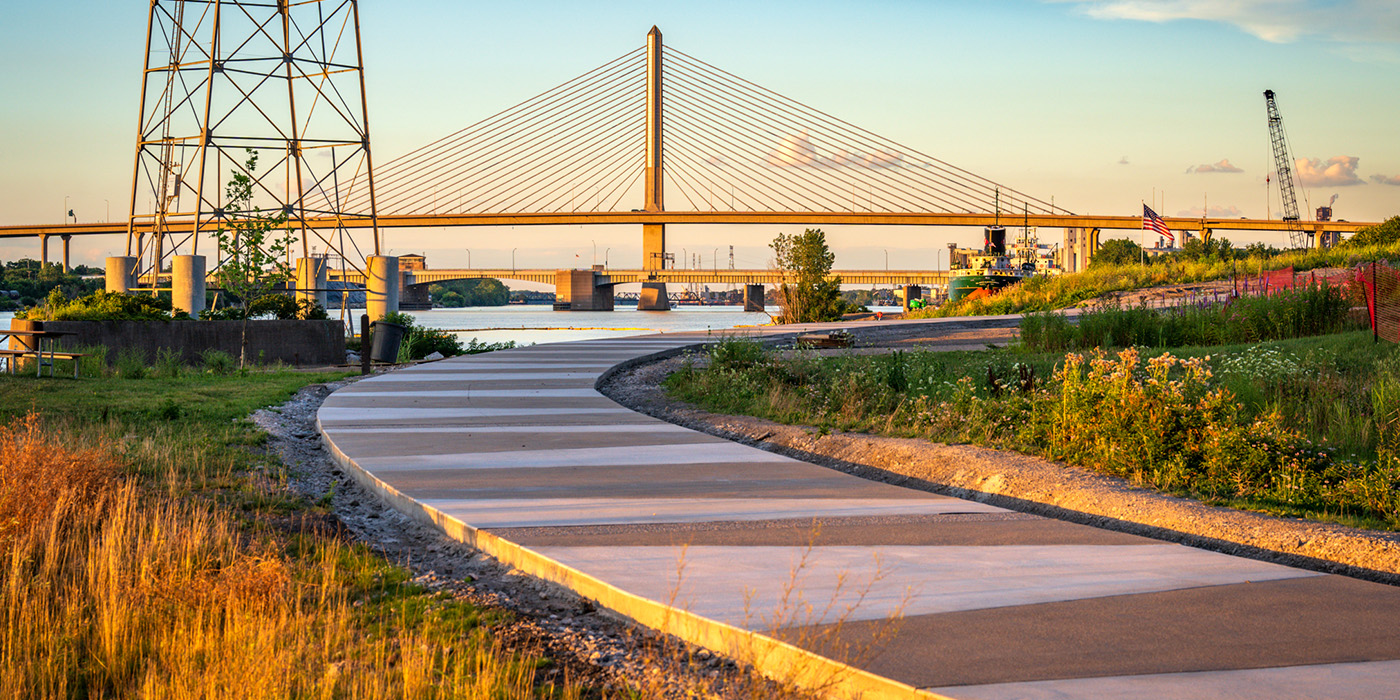 Leaving Your Legacy in the Glass City
The Glass City Metropark and Riverwalk project will require funding from a variety of sources, including grants, levies, tax increment financing and corporate and private philanthropy. Individuals and corporations have a unique opportunity to help this vision for a world-class riverfront come to fruition.
You can be a part of our community's legacy and create powerful, sustainable change for generations to come. Join us in transforming Toledo… start your legacy through a gift to this campaign today.
Outright Gifts and Pledges
Donors may choose to make one-time gifts or pledge their gift over a 2-5 year period. Pledge commitments can be made by completing a simple letter of intent or pledge form. Outright gifts and pledges may be completed with gifts of cash and/or appreciated securities.
For more information, please download our Ways to Give guide below or contact Ally Effler, Chief Philanthropy Officer at 419-360-8242 or Ally.Effler@MetroparksToledo.com.
Ways to Give [PDF]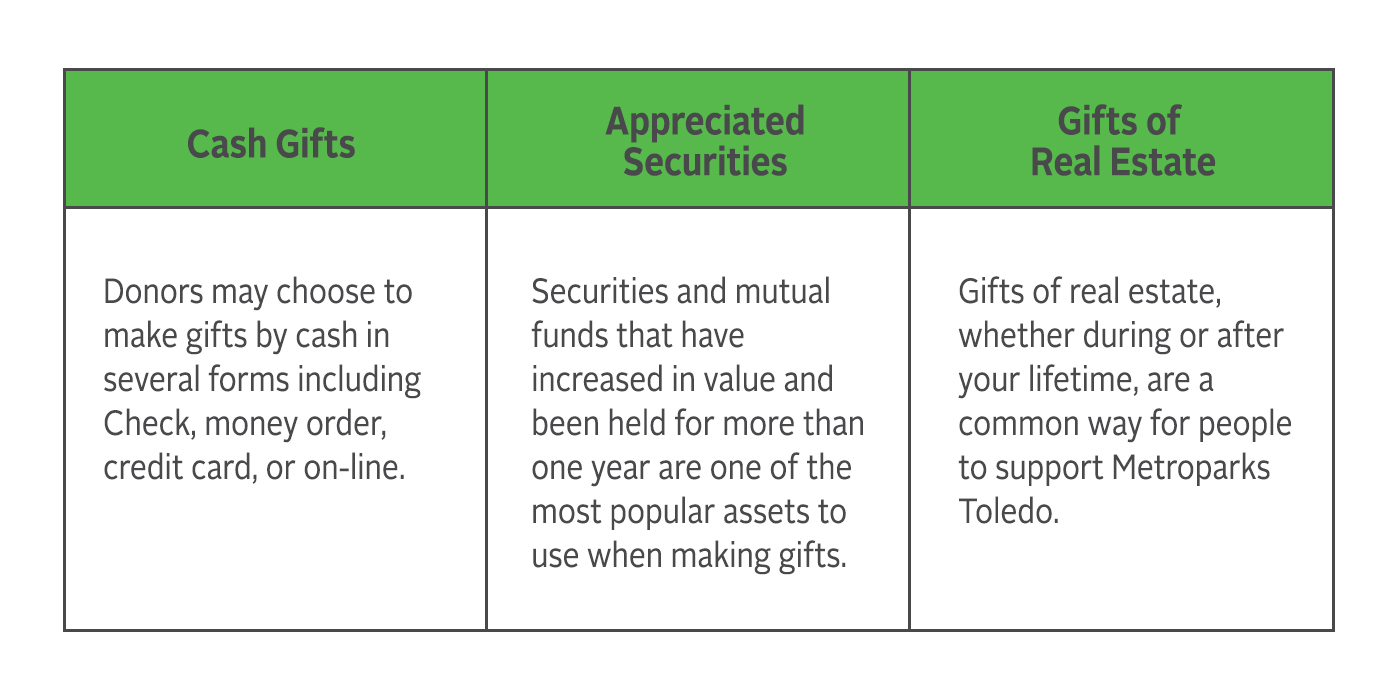 Planned Gifts - Planning for Future Impact
Many supporters choose to show their lasting love of the Metroparks by leaving a gift to the Metroparks Toledo Foundation in their will or trust. These gifts allow the Metroparks to do even more to protect and preserve our beautiful Metroparks and important natural resources for generations to come.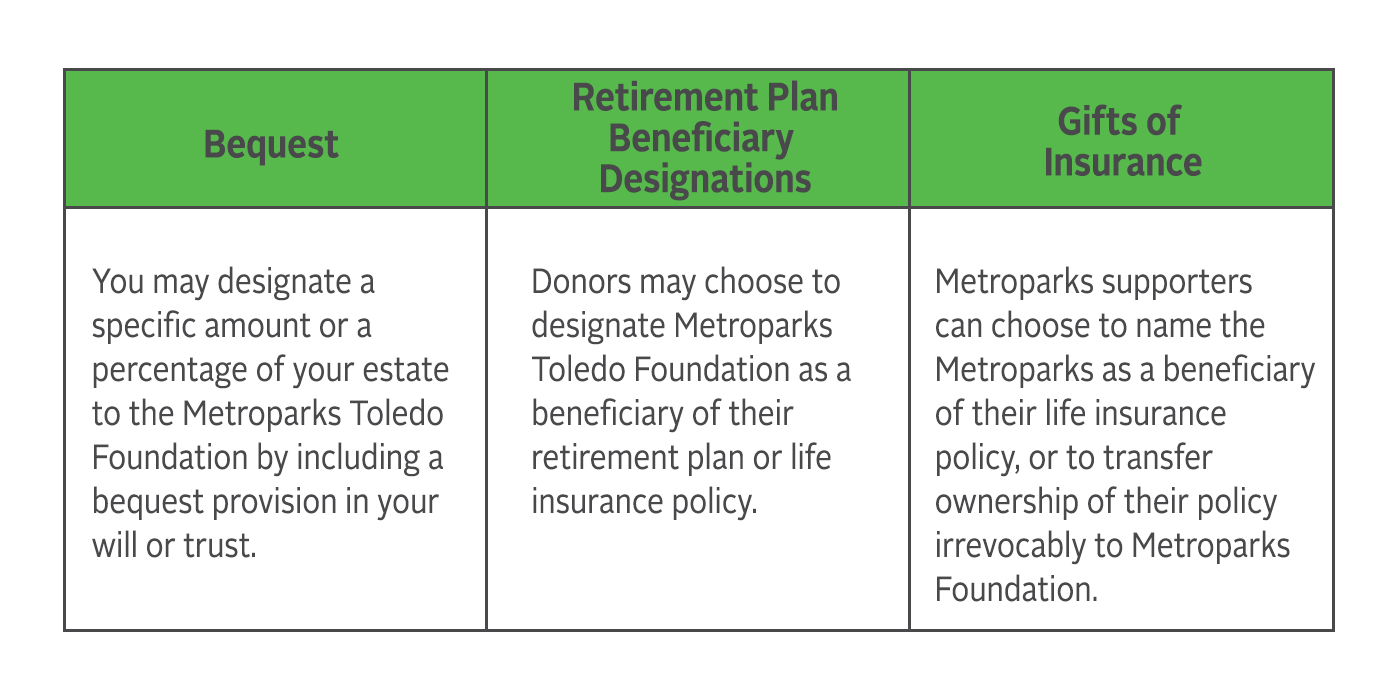 We encourage donors to discuss any potential gifts with their financial advisors.