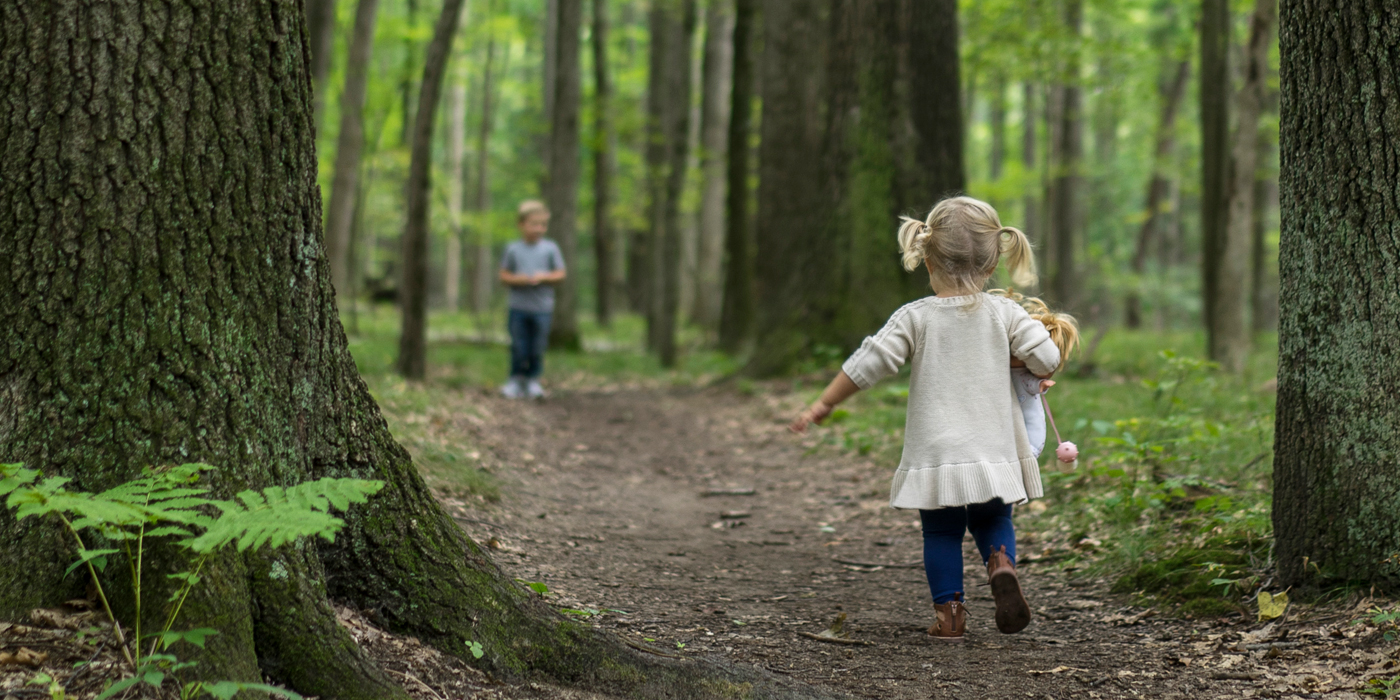 Growing Stronger Together
A Metroparks membership or donation provides the vehicle to take our commitment even further. By joining or donating, individuals and organizations are making a cause-driven statement to support Metroparks vision to ultimately become one of America's greatest park systems. They realize the benefits that this vision brings to our community, to the environment, and to future generations.
With over 12,000 acres of preserved land and 172 miles of trails to explore, your Metroparks are some of the most stunning outdoor experiences in North America. Working together, we are making powerful progress toward providing clean, safe and natural parks within 5 miles of every resident in Lucas County.
Thanks to the generosity of members and other loyal friends we continue to help expand the Metroparks preservation and educational activities. Each membership helps support important Metroparks initiatives that might not otherwise be possible, like Metroparks Connections Camp that bring over 500 children from disadvantaged communities to nature camp—completely free of charge.



---
What's Changing. What's Not.
Same great benefits plus many more
Invitations to special member only programs
Discounts on park facilities and programs
Discounts at events like Crosby Festival of the Arts, Jazz in the Garden
Reciprocity with the American Horticultural Society with discounts or free admission at nearly 300 gardens in North America
Membership subscription and renewals will now be managed and processed by Metroparks Toledo Foundation
Your membership dollars will continue to be used to support programs and projects through our great park system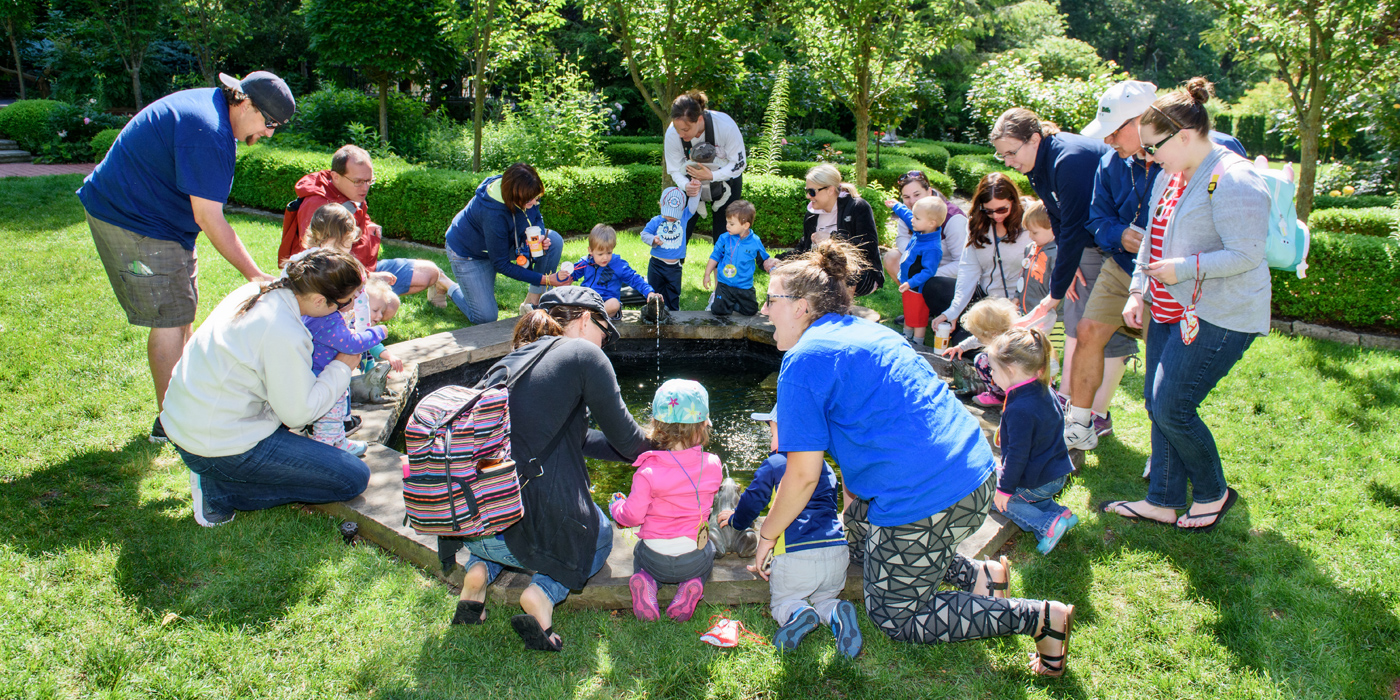 ---
Levels of Support
$40—Individual, Student, Senior
$55—Family/Supporter 
$100—Conservator
$200—Preserver
$500—Oak Tree
$1000—Director's Circle
---
Membership Benefits

NEW for 2018! 
Toledo Botanical Gardens (TBG) and Metroparks Toledo Memberships have merged into one program through Metroparks Toledo Foundation! Members will now enjoy the benefits from both TBG and Metroparks programs for one membership fee.
• NEW 50% Discount on Admission for up to 2 guests to the Crosby Festival of the Arts. Applicable for all membership levels
• NEW Discounted admission to Jazz in the Garden at TBG
• NEW American Horticultural Society reciprocity at nearly 300 gardens all across North America
• Discounts on Metroparks rental facilities and programs
• Invitation to private preview at Holidays at the Manor House
• Special Members only programs
• The Metroparks Program Guide mailed to your home
• Member's gift and decal
• Invitation for lunch with the Director (Oak Tree & Director's Circle Members)


—


For questions about Metroparks Membership Benefits and programs, please contact 419-407-9712.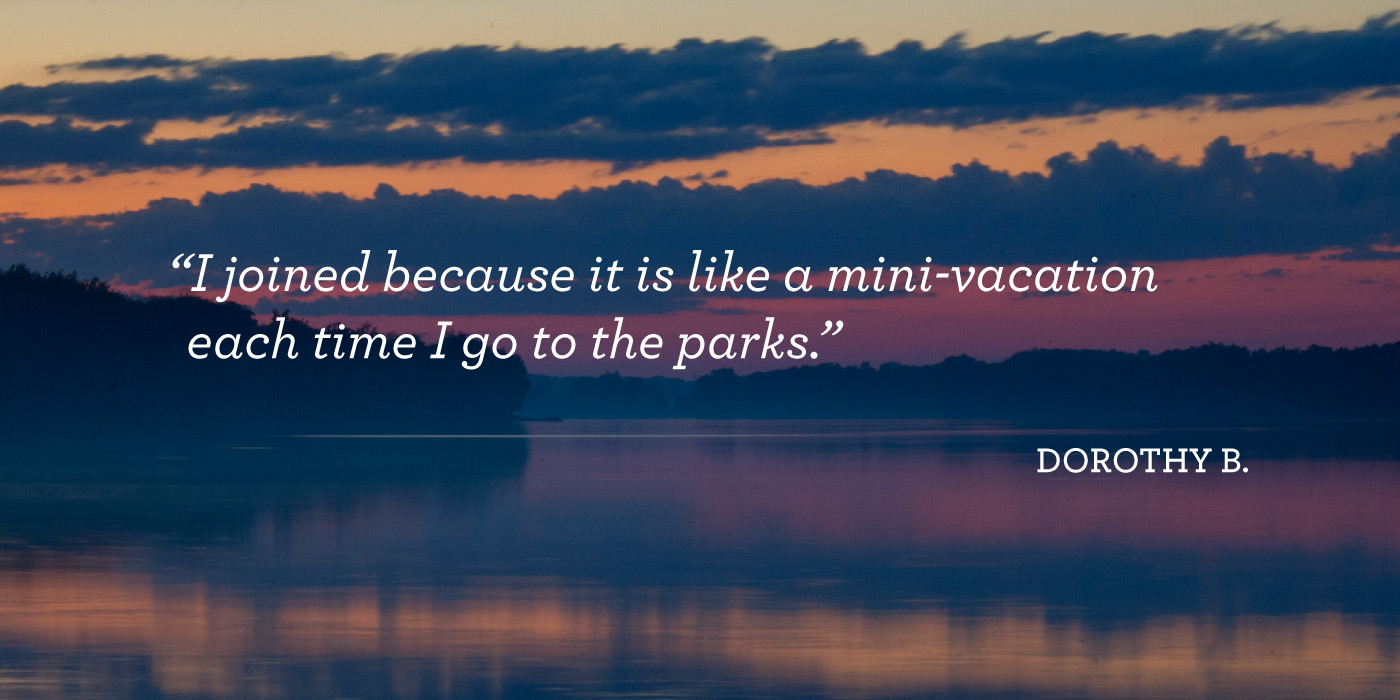 2018 Member's Events
PRESCRIBED BURN VIEWING AND TOUR
Oak Openings—May 5

METROBARKS—TRAILS, TALES AND ALES
Middlegrounds—May 18

BLUE CREEK SEED NURSERY TOUR
Blue Creek Metropark—May 31

CROSBY FESTIVAL OF THE ARTS
Toledo Botanical Gardens—June 22-24

JAZZ IN THE GARDEN
Toledo Botanical Gardens, Thursday evenings in July and August

BUS TOUR OF NEW PARKS AND PROJECTS*
July 25 and September 12
Additional $10 fee for bus and lunch*

MEMBERS PREVIEW OF 
HOLIDAYS AT THE MANOR HOUSE
November 30
—
For additional information or to register for an event, please contact Felica Clark at (419) 407-9712. Schedule is subject to change. 
Join or Renew with Metroparks Today >