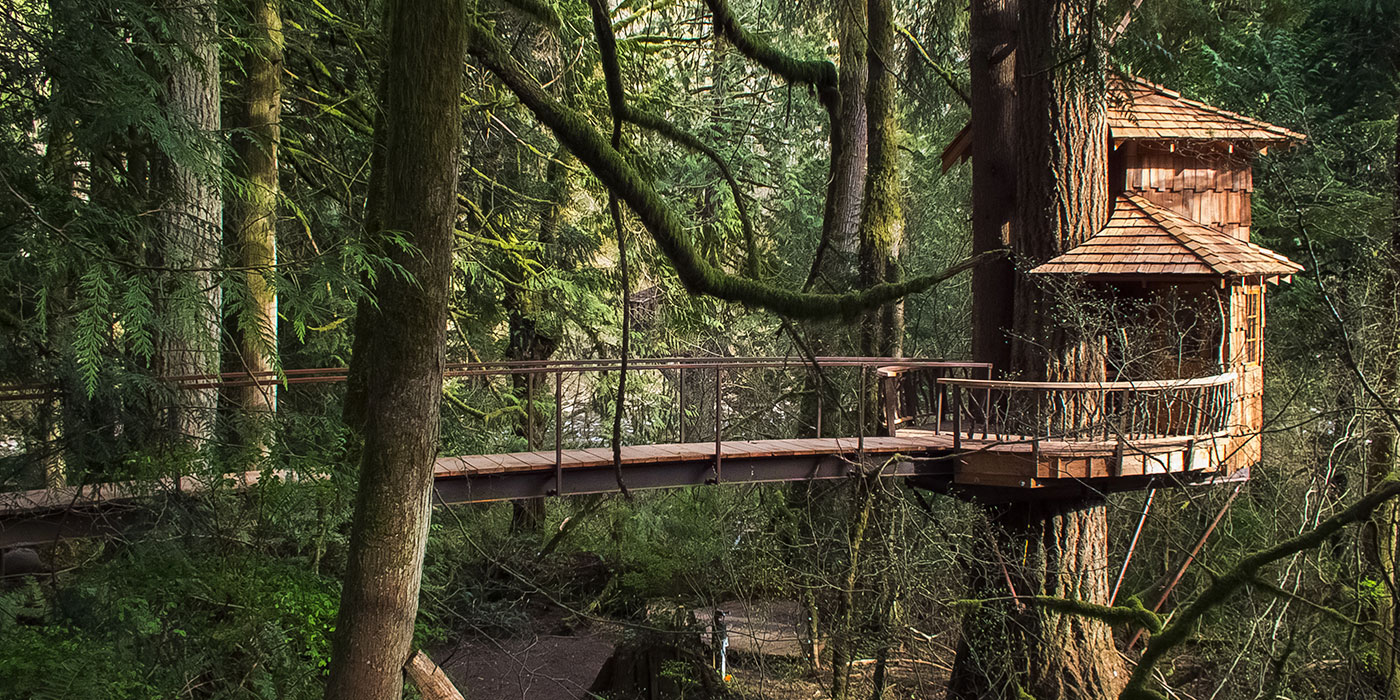 Support the Treehouse Village Campaign
Taking the Metroparks Mission to New Heights
In order to reach a broad segment of the population and provide exciting new ways of connecting them to nature, Metroparks staff is dreaming big.
They knew park visitors were already plying the waters and trails with kayaks and bikes. What was missing? That's when they remember the treehouses of their childhood.
The concept of a treehouse village became a vison when newly-acquired land in Swanton offered the perfect setting and the potential for a full-service trailhead.
After consulting on location and design with Nelson Treehouse and Supply, of the TV show Treehouse Masters, the vision became a project. The completed Treehouse Village will feature four houses and three tent/hammock platforms for overnight camping, as well as a common treehouse linked by a canopy walk. It will be ADA accessible and designed to meet the needs of individuals as well as groups.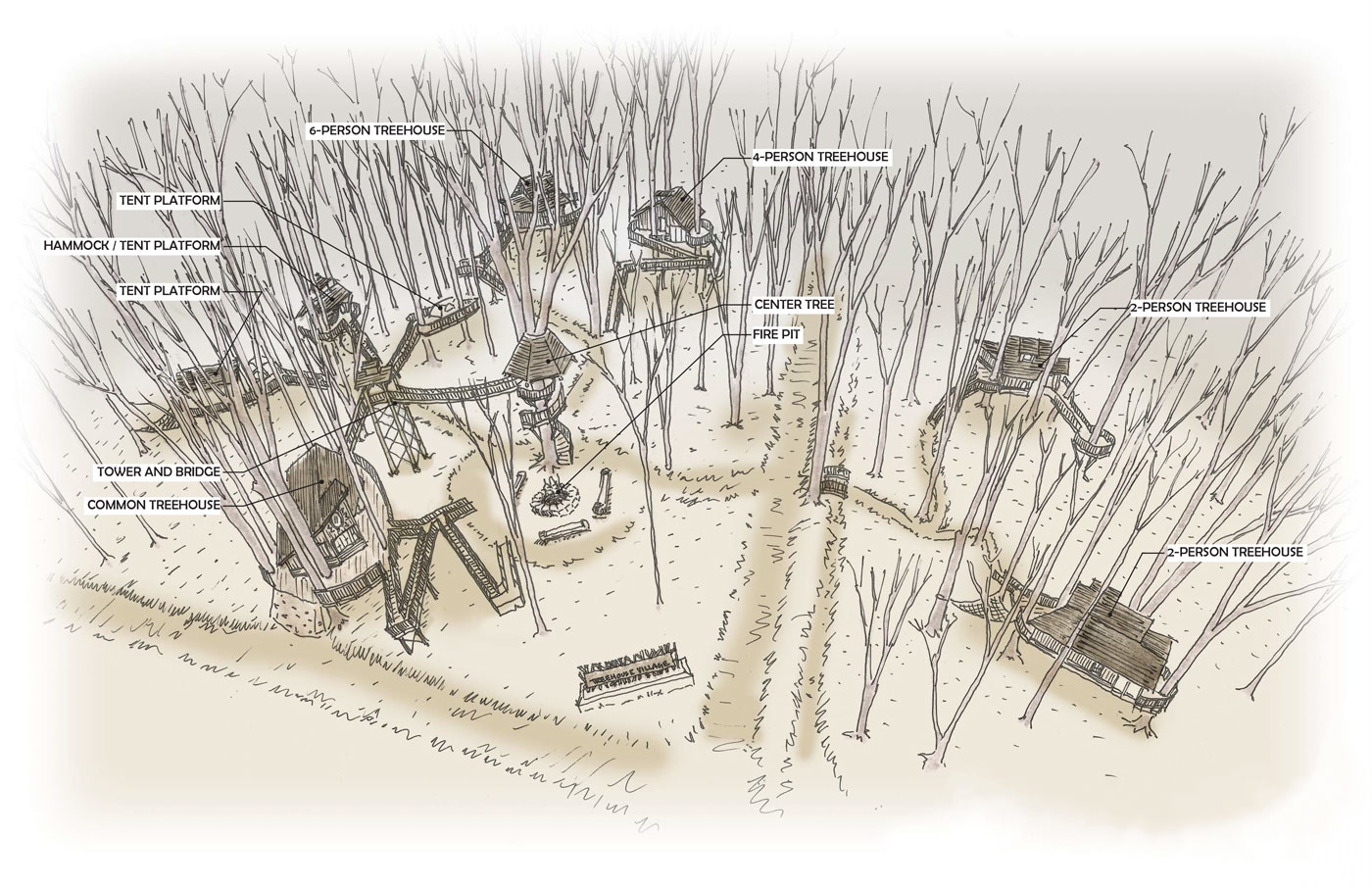 Expected Results
A One-of-a-Kind Experience in Nature
The goal of the Treehouse Village is to provide a new exciting way for people to connect with nature. We believe the Village will be the only treehouse site in a public park system that is available for overnight stay, creating an experience that is entirely unique.
Local Economic Growth
When paired with the 11-mile single track mountain bike trail, the new 500-acre section of Oak Openings will become a true destination for local and out-of-town visitors. In the first year, the mountain bike trail has attracted over 100,000 visitors. The addition of the treehouse will create new opportunities for business and economic development in the surrounding area.
The project is the next important step in the Metroparks vision to become the premier park system in the nation and a centerpiece of our region's identity.
The Treehouse Village Fundraising Goal—$1.5m
$1.1m Raised to date. Help us complete this special project!
---
---
The Project
Common Area Treehouse
Common Area Crow's Nest
2 Person Treehouse (2)
4 Person Treehouse
6 Person Treehouse
Tent/Hammock Platform (3)
Electric 
---
The large common area treehouse will seat up to 49 
and be available for day use by groups for meetings
and retreats.
---
For more information on the project please contact:
419-407-9708
treehousevillage@metroparkstoledofoundation.org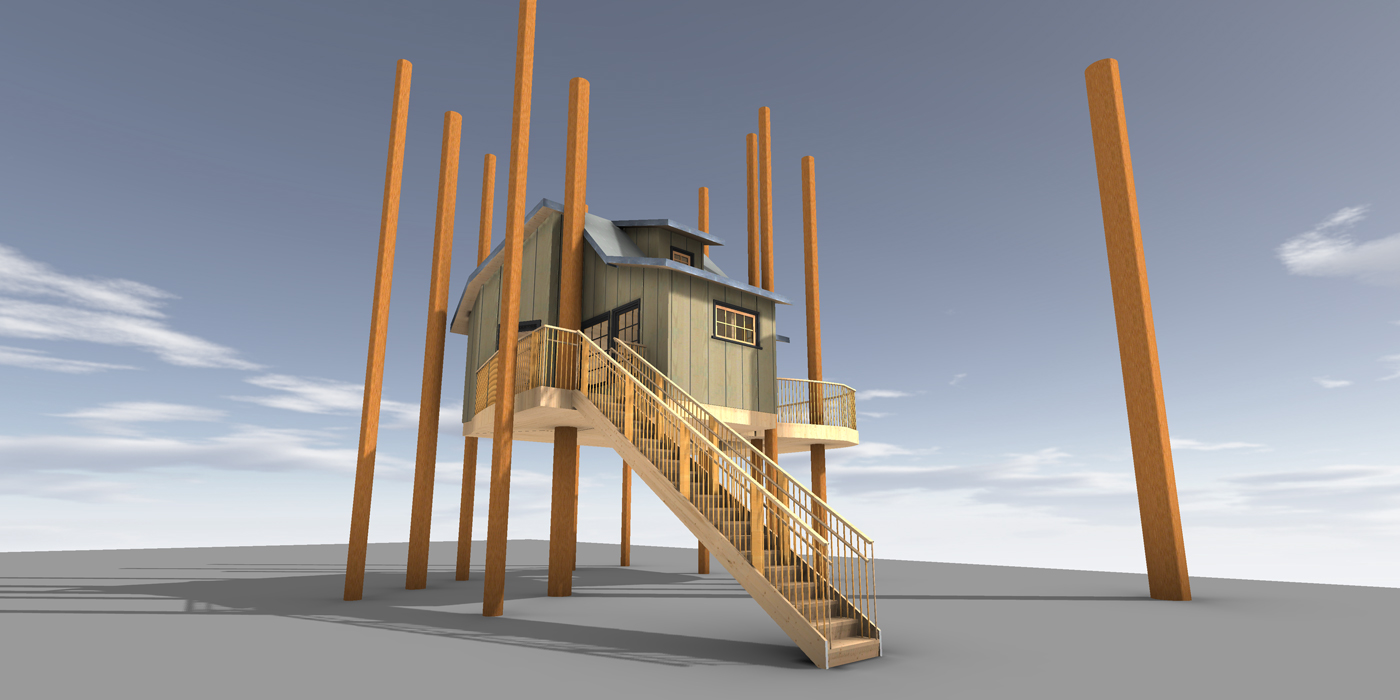 The Treehouse Campaign
Join us in taking the Metroparks mission to new heights. The Metroparks Toledo Foundation is embarking on a $1.5 million campaign to help Metroparks Toledo build the largest public Treehouse Village in the country. With your support, we can bring this project to life and provide new and exciting ways to connect people to nature.
In short, this project will offer people a one-of-a-kind experience to create memories and traditions that last a lifetime. That's the mission of our Metroparks, and we're excited for you to become a bigger part of it. Please join us by making a gift to the Treehouse Village Project.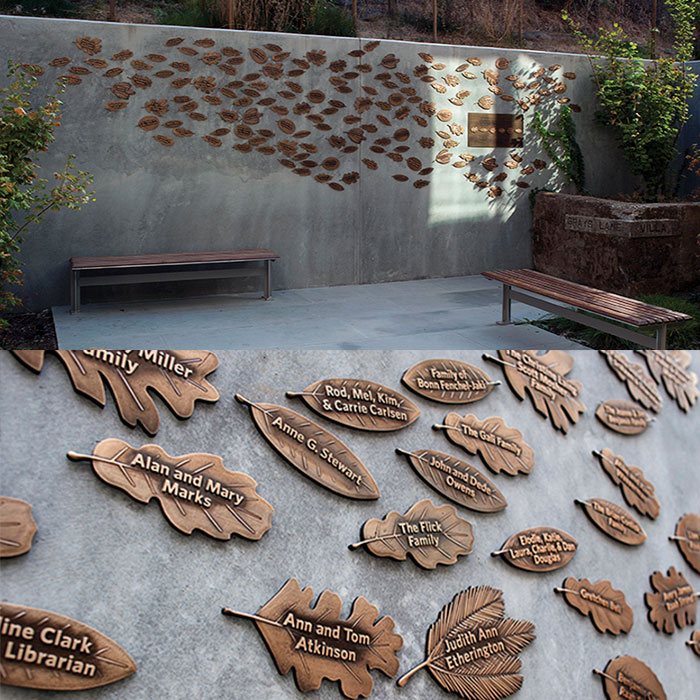 How Your Donation Helps
$50 will help provide stones and benches for the community fire pit

$100 will help construct the tower and crow's nest

$250 will help build the accessible walkways and trails through the village

$500 will help build the bridges that connect each treehouse

$1,000 will help fund special features like slides, climbing nets and walls
 Show your support by making a gift today. 
Special Giving Opportunities
From small gifts to our Signature Donors, the Metroparks Foundation will recognize all who contribute to this unique project. Each level will be recognized in different ways. Donors at the $5,000 and above levels will be honored as part of a custom art installation at the Treehouse Village. Gifts may be pledged over a 1 to 3 year period. (* Denotes Signature Level Support).
+ Seed Level—Up to $5,000

+ Roots Level—$5,000

+ Trunk Level—$10,000

+ Branch Level—$25,000

+ Heights Level—$50,000*

+ Canopy Level—$100,000+*
Signature Gifts
A One-Of-A-Kind Giving Experience
Join us in making the Treehouse Village dream a reality. Signature donors will be invited to participate in a custom recognition program that is entirely unique to the park system. Gifts may be pledged over one to three years. Donors may also choose to remain anonymous.
Treehouse or Feature Name Selection
$100,000 and above—Treehouse or Common Tree
Select one of the 4 overnight Treehouses or Common Treehouse to support. Donors will have the opportunity to work with Metroparks team to create or select the name of that Treehouse from a set of concepts inspired from the Oak Openings region.
$50,000—Village Feature Element
Select one of the tent platforms or hammock features to support. Donors will have opportunity to work with the Metroparks team to create or select the name of that feature element from a set of ideas and concepts inspired from the Oak Openings region.
Signature Recognition Element
Within their selected treehouse, Donors will be recognized with a custom, artistic engraving or woodworking that represents the donor's personal connection to the project. Each donor's signature artistic element will be integrated into the natural design of each treehouse structure. Metroparks will work with each donor so that both the location and the actual engraving are unique to the treehouse and the supporter.
Web & Public Recognition
Each signature donor and their signature recognition element will be photographed and featured on our website along with a personalized story.
Donor Story Wall
All donors—of any dollar amount—will be recognized on a custom display that will be integrated into the natural design of the property. The wall will share the story of the Treehouse Village, educate visitors about the parks and recognize all project partners and supporters.
Thank You to Our Project Supporters
Leadership Supporter
Linda Najarian Cannaley
Canopy Level
Peg and Jerry Fye
Heights Level
Therma-Tru
Craig & Amy Findley
Branch Level
Carrie & Brad Alexander and Dave & Carol Haddix
Roots Level
Al and Jan Grant
Owens Corning
Sharon Simmons
John and Yolanda Szuch
Yarder Manufacturing
Seed Supporters
Ben and Allie Batey
Molly Luetke
Leslie Schubargo and Mark Tansey
Ally and Rich Effler
Dave and Pam Zenk
Matt and Katie Yarder
Sue and Bill Horvath
With thanks to our Project Partners
Colonial Signs
Yarder Manufacturing
Nelson Treehouse
Sue Hague-Rogers
Metroparks Construction Crew
Century Equipment
The Collaborative
MDA
Larry Fast
Treehouse Campaign Committee Members
Linda Cannaley, Honorary Chair
Carrie Alexander, Chair
Ben Batey
Felica Clark
Ally Effler
Molly Luetke
Leslie Schubargo
Sharon Simmons
Matt Yarder
Sue Hague-Rogers
Metroparks Toledo Foundation Board Members
Joe Napoli
Richard Hylant
Tom Titus
Carrie Alexander
Patty Jankowski
Adele Jasion
Don Rettig
John Szuch