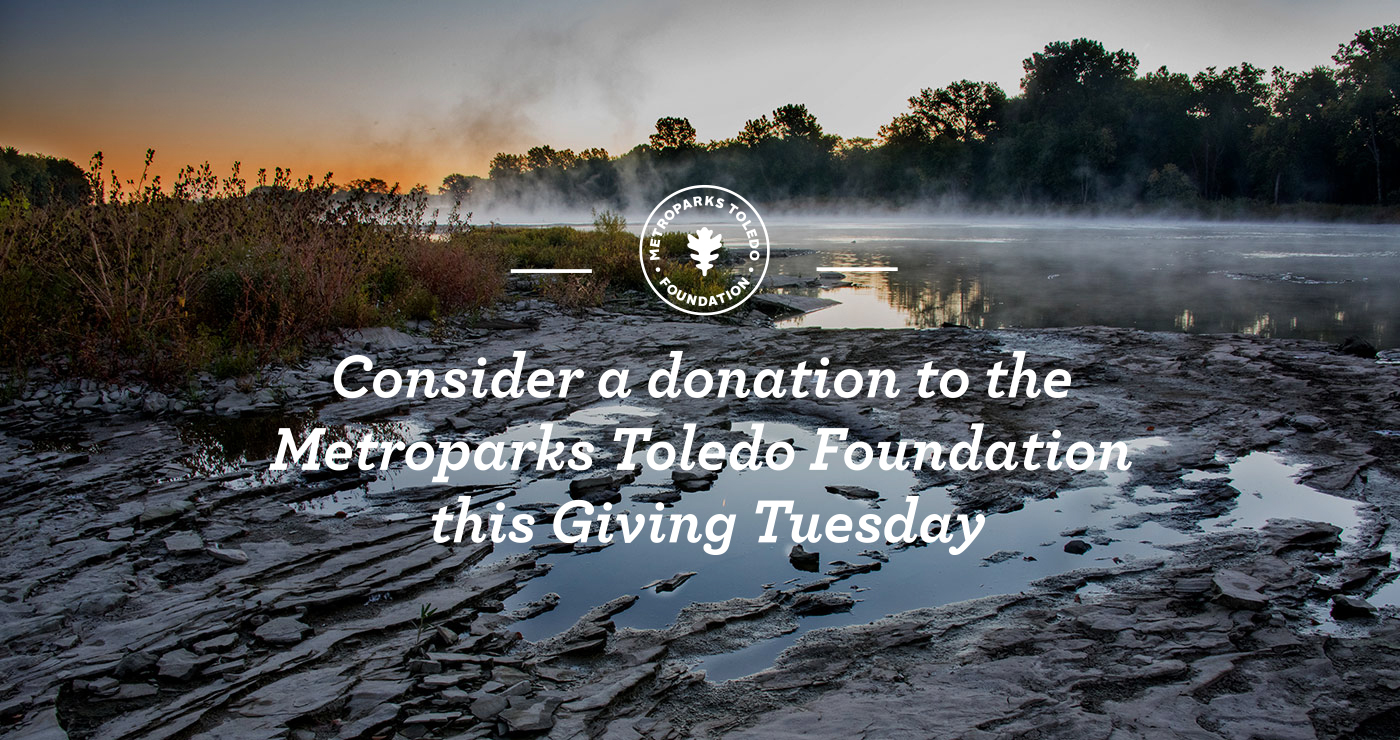 What is #GivingTuesday?
#GivingTuesday is a Global Day of Giving fueled by the power of social media and collaboration. Celebrated on the Tuesday following Thanksgiving and the widely recognized shopping events Black Friday and Cyber Monday, #GivingTuesday kicks off the charitable season, when many focus on their holiday and end-of-year giving.



---
Connections Camp—Give the Gift of Nature to a Child
Each summer, Metroparks Toledo partners with community organizations and local area schools to bring over 500 children growing up in disadvantaged communities to nature camp—completely free of charge!  

The week long Metroparks camp provides immersive experiences, including kayaking, stand-up paddle boarding, archery, fishing and outdoor survivor skills. Campers participate in hands-on-science projects, games, crafts and songs. They leave Connections Camp with new skills, confidence, experiences in nature and treasured memories. Metroparks' vision is to reach over 5,000 children in Lucas County by 2020.  


 

Whether you provide $100 or $1,000 your gift will change a child's life.  

•       $500 will to send five children to nature camp for a week
•       $100 will send a child to nature camp for a week
•       $50 will provide archery, canoeing or kayaking lessons for a child
•       $25 will provide art & craft supplies for a child

The Metroparks Membership Program will match all Giving Tuesday gifts made to support Connections Camps up to $5,000 total. Help us reach that goal with your gift today!
Give Online:
Make checks payable to:
Metroparks Toledo Foundation
5100 W Central Avenue, Suite A
Toledo, Ohio 43606

Learn more about all of the Metroparks Camp Offerings at Metroparks Toledo.com >
---
About Metroparks Toledo Foundation
The Metroparks Toledo Foundation helps generate additional resources for Metroparks Toledo by building strong private-public partnerships with park lovers across the Toledo area and beyond.
The Metroparks Toledo Foundation, a 501c3 nonprofit foundation, was originally established in the 1970s as the Citizens for Metroparks Foundation in order to secure private funding to supplement dollars raised by a public land levy to establish Wildwood Metropark. To this day, the success of this effort provides a powerful example of the potential of strong public-private partnerships.
In 2017, the Foundation was relaunched and renamed the Metroparks Toledo Foundation with the intent to reignite the spirit of public-private partnerships and philanthropy in support of our great park system.




---
Our Board of Directors
Officers
Joe Napoli—President & Secretary, Metroparks Toledo Foundation
President & CEO, Toledo Mud Hens Baseball Club, Toledo Walleye Hockey Club and Hensville

Richard Hylant—Vice President, Metroparks Toledo Foundation
President, Field Operations & Innovation, Hylant

Tom Titus—Treasurer, Metroparks Toledo Foundation
CPA, Titus & Urbanski

Directors
Carrie Alexander
Managing Director, Findley Davies

Patty Jankowski
Community Volunteer

Adele Jasion
CPA, Gilmore Jasion Mahler, LTD

Don Rettig
Director, Community Relations and President, Owens-Corning Foundation





Thank you for giving to your local Metroparks
Give Online:
Make checks payable to:
Metroparks Toledo Foundation
5100 W Central Avenue, Suite A
Toledo, Ohio 43606
info@metroparkstoledofoundation.org